MADRID, SPAIN
The Four Seasons Hotel Madrid is a luxury hotel in the heart of the capital of Spain. It's located in the city center and encompasses six floors of public space (the guest rooms are just as comfortable). The hotel is the brand's first property in Spain (there are 11 other hotels in Europe). This property is both a hotel and a residential complex with high-end apartments.
The residential part of the complex is called the Residencia, while the hotel occupies floors two through six of one tower. Residencia has its own entrance and lobby; it also includes a spa and fitness center as well as an outdoor pool, terrace dining area, library/reading room and meeting rooms for up to 30 people each.
As you enter the hotel, you feel the modernity and the luxury of the builing, where you will find the lobby and a bar. The rooms start on the third floor, but you can take an express elevator up to any floor without stopping at every floor in between. When you first arrive at the Four Seasons Hotel Madrid, it feels more like arriving at a residence than arriving at a hotel. It's tranquil and peaceful, with a serene ambiance that seems to welcome you into its fold. Once you step out of your car or taxi and into that lobby, it's almost as if you have entered a different world from the bustling city below.
The Four Seasons Hotel Madrid is a luxurious residence that offers guests a welcome respite from the bustling city below. It's not only serene and tranquil, but it's also different from what you might expect when entering any hotel lobby.
The hotel has been designed by Estudio Lamela and the property cosists in the union of seven historical buildings, carefully restored and refurbished by the architects and designers. It gives you the filling of luxury living with an emphasis on authenticity.
The décor is sophisticated yet warm with dark wood adorning all six floors of public space (the guest rooms are just as comfortable). Four Seasons Hotel Madrid has an excellent location in the heart of Madrid—just steps away from Gran Vía, Puerta del Sol and Plaza de España—, perfect starting point to discover the spanish capital, and its staff will help you make the most out of your visit by providing recommendations for local restaurants and activities. It also has direct acces to Centro Canalejas, a must for all luxury boutique shoppers.
The hotel has a total of 200 rooms (161 rooms and 39 suites, plus 22 private residences). They have an elegant and luxurious design, perfect to rest and escape from the hustle and bustle of the city. Rooms can have views of the interior atrium or the streets of downtown Madrid. In our room we had a comfortable dressing room, a chaise longue next to the sale, dining table and a large and comfortable bed. The bathroom is designed in marble and has a shower and bathtub.
It also has a beautiful indoor pool in the last floor, with an outdoor terrace where you will be able to enjoy the beautiful views of Madrid. The pool also has a jacuzzi and a chilling area, with a bar and a spa with eight treatment rooms in the facilities. You can also enjoy the 24 hour gym and a hair salon.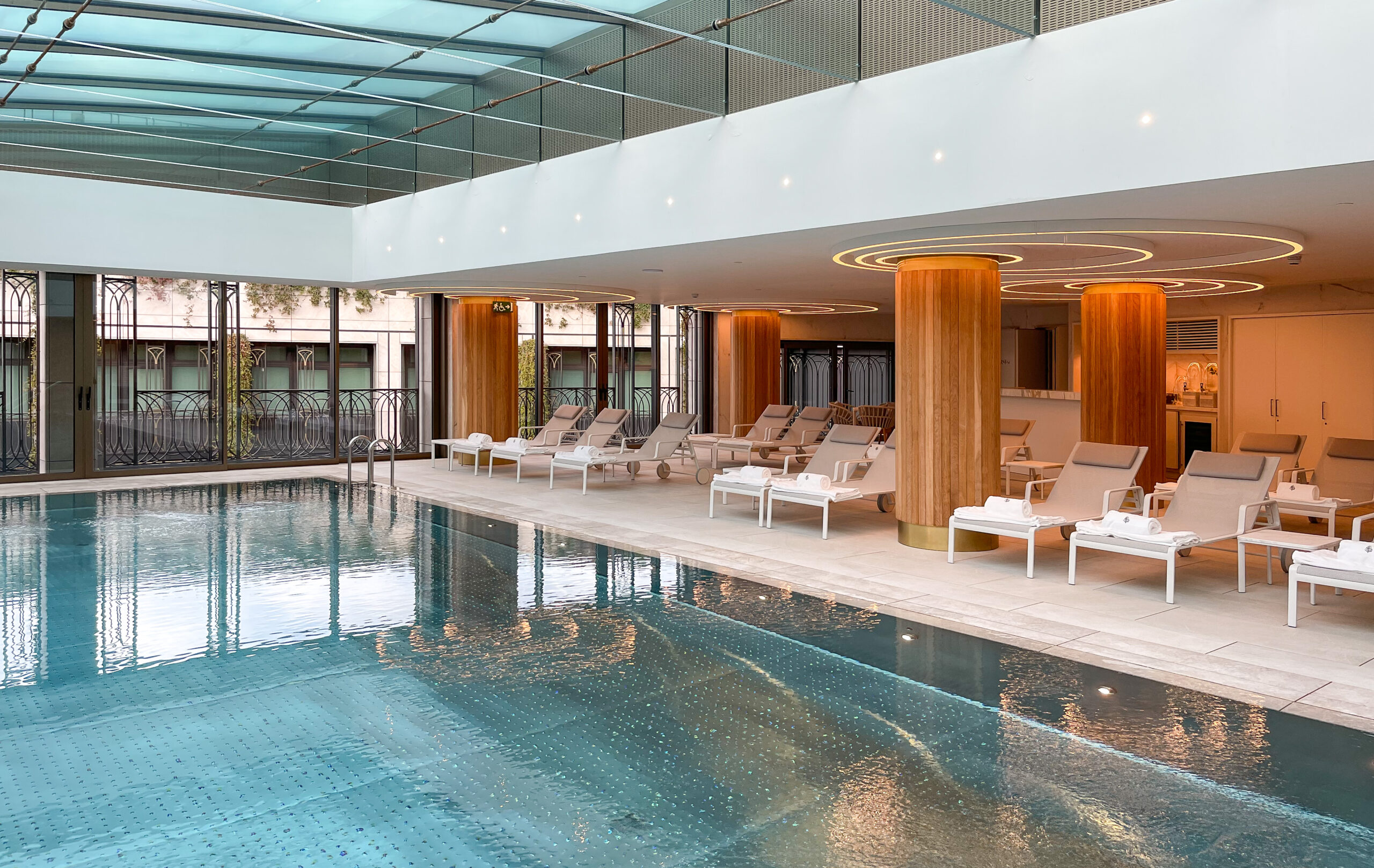 The hotel also features two of Madrid's most popular restaurants: Dani, by popular award-winning Spanish chef Dani García, a brasserie that combines Michelin-starred specialties with traditional Andalusian cuisine, and ISA, an Asian cuisine restaurant-cocktail bar by renowned chef Jhonny Setjo. Also of note is the hotel's breakfast, served on the top floor of the building with an outdoor terrace and views of the city, where you can try a classic intercontinental breakfast, with some of the best dishes of Spanish cuisine, such as Serrano ham.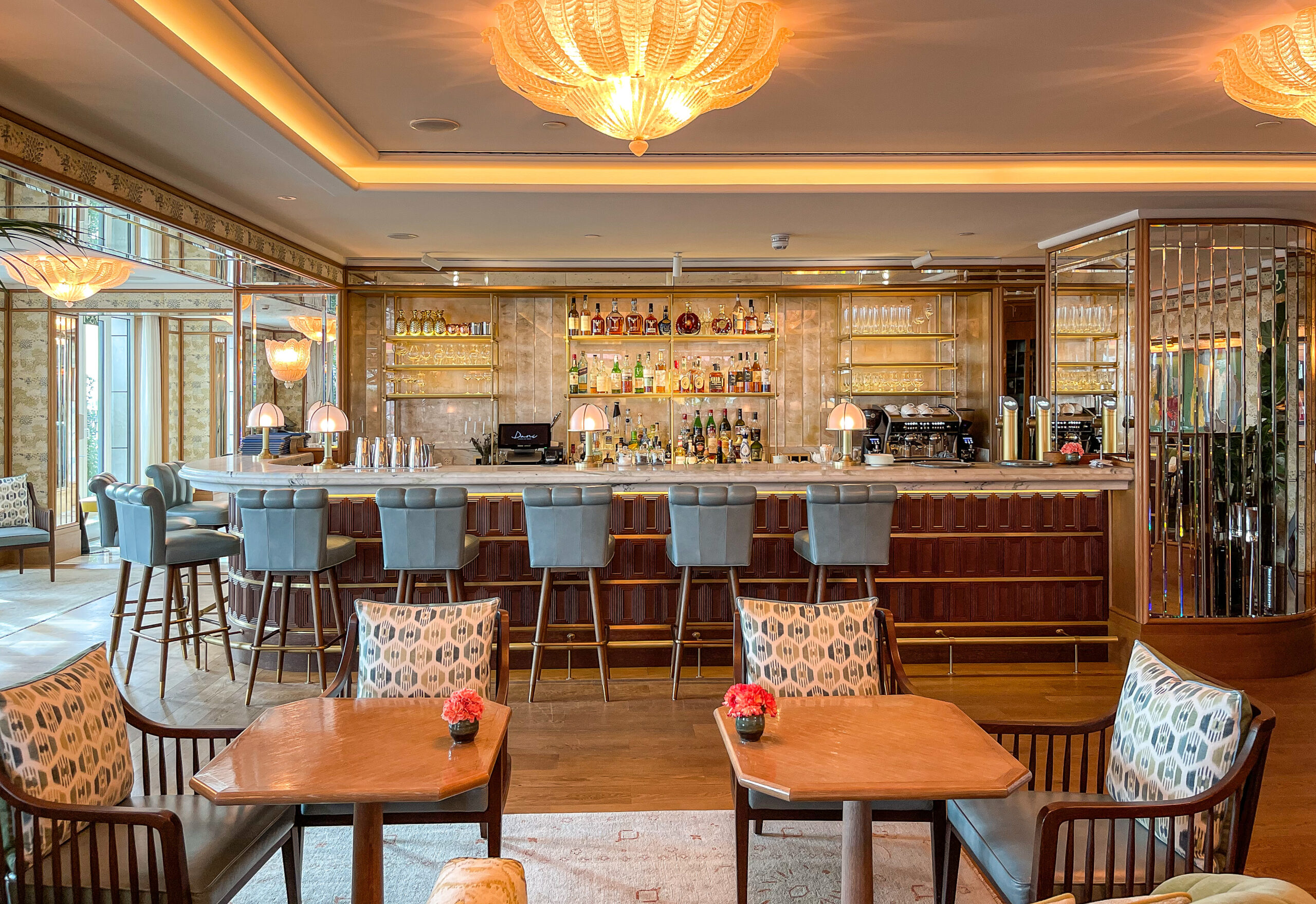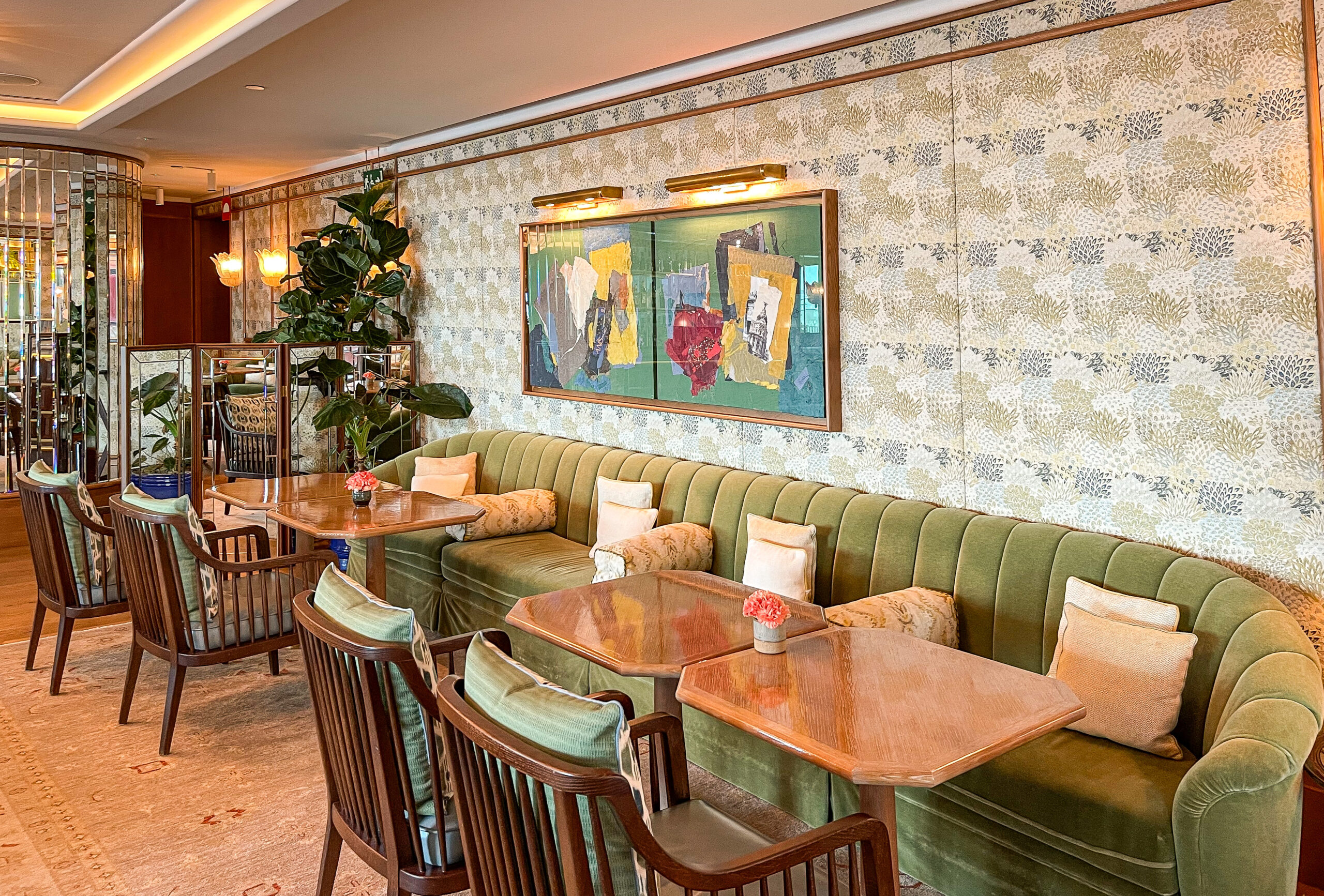 The Fours Seasons Hotel Madrid is an excellent choice for any traveler who wants to experience luxury and comfort in the heart of Madrid. Whether you're checking into the hotel, dining at the restaurant or just wandering around town, this property is sure to impress with its warm and welcoming atmosphere, along with excellent service from start to finish.