VIENNA, AUSTRIA
Vienna is one of the great capitals of beautiful Europe. Perhaps the most beautiful and elegant, and that is why we had it pending on our travel list. As soon as we could, we escaped and stayed in one of the most modern 5-star hotels in the city: Andaz Vienna Am Belvedere.
This luxurious hotel has the quality seal of the Hyatt group, as the Andaz brand is a brand of the famous hotel group located in the target of luxury boutique hotels. They are already present in many cities around the world, and we did not want to miss the opportunity to visit their hotel in the Austrian capital.
The hotel is located in one of the newest and most modern districts of the city, Am Belvedere. Only 15 minutes from the airport, it is perfectly connected to Vienna's most visited sites. Next to the central station and only 5 minutes walk from the Belvedere Palace, this is without a doubt the best hotel to stay at during your visit to beautiful Vienna.
What is certainly most striking upon arrival is its impressive and modern design. With an incredible and innovative architecture, the hotel consists of two buildings connected by elevated walkways on several floors. The design evokes a floating structure supported by several columns.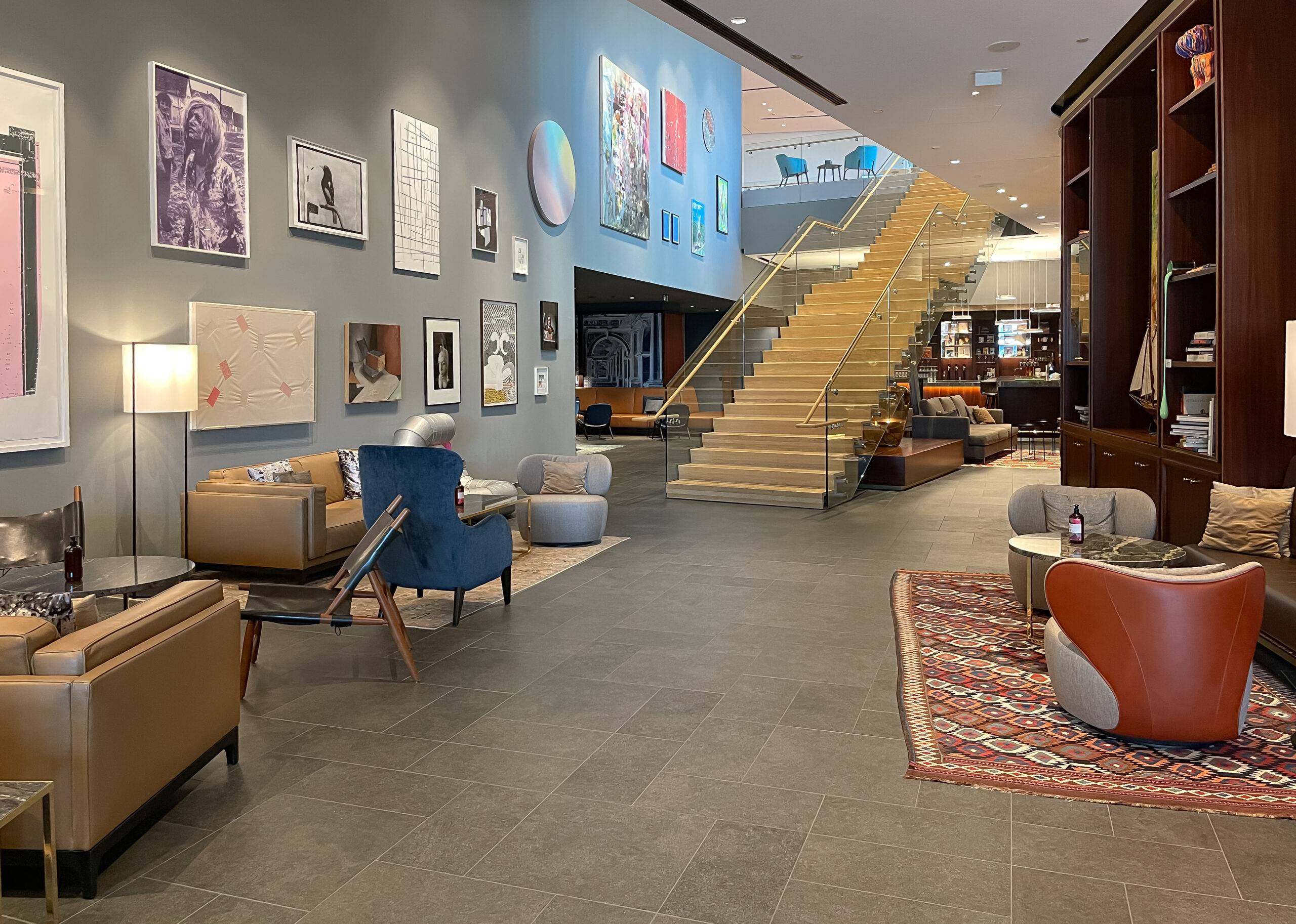 At the door of the hotel you are welcomed by a piece of automotive art, which already gives you signs of the modernity that the Andaz brand wants to convey. Art reigns at the entrance of the hotel, with a nice distribution of paintings and sculptures, with several areas of sofas and armchairs where you can rest when you arrive at the hotel after a day visiting the city. In addition, drinks, coffee and typical Austrian sweets are at your disposal throughout the day in the hotel lobby to recharge your batteries before going out for a stroll through the historic European capital. The presidential staircase leads to the upper floors, behind which you will find one of the hotel bars.
As soon as we entered the hotel lobby, we realized that our room would have a very modern and elegant design, and it did. Located in one of the corners with the best views of the city, from the room we could see the norme Swiss Garden in front of the hotel. Once in the room, we had an entrance with a dressing room, an elegant and modern bathroom with bathtub and shower, and a large bed in front of one of the windows.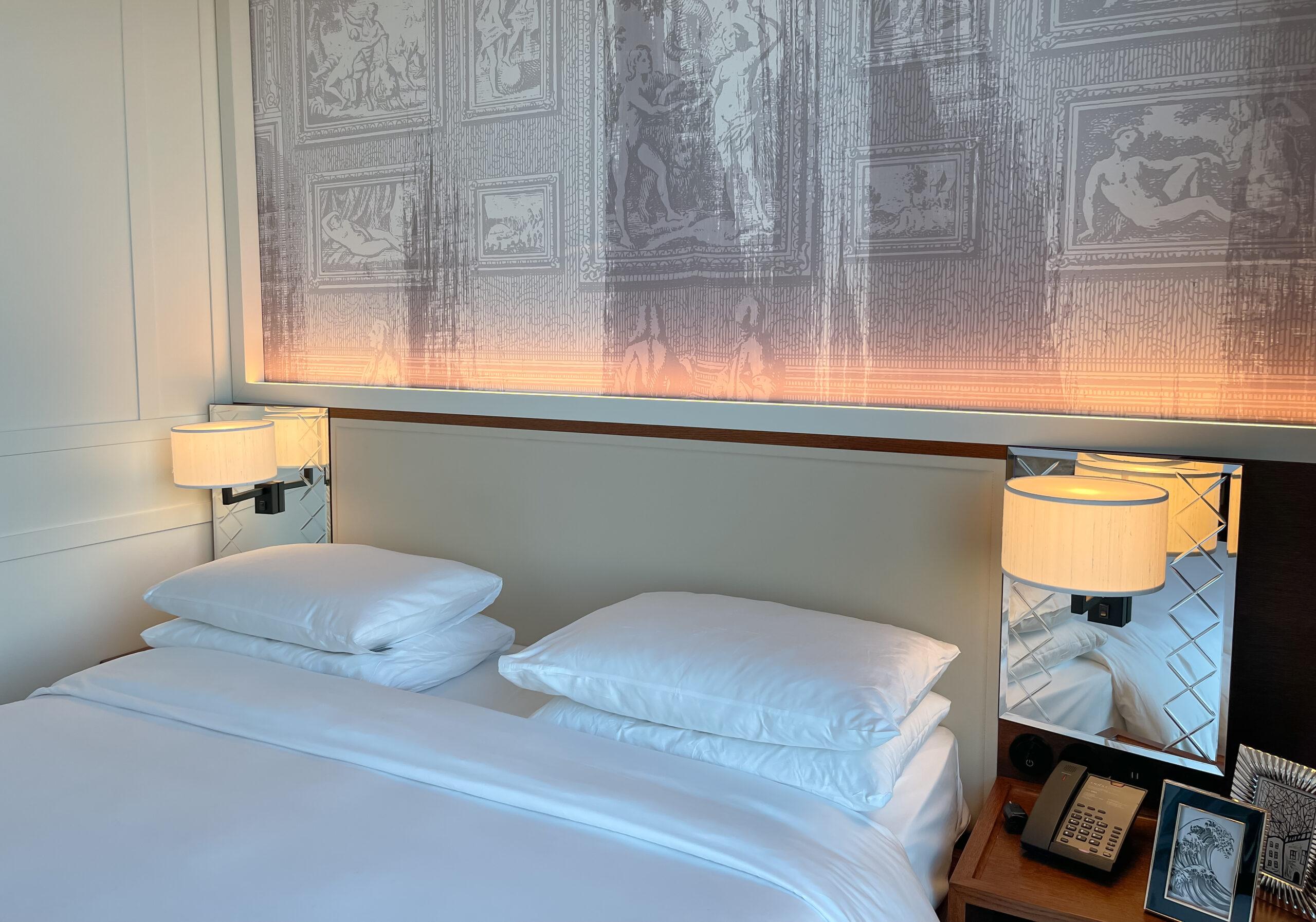 The breakfast, served in the restaurant, it's delicious, with all kinds of sweets, pastries, cold meats and some Austrian delicacies. The hotel also has a restaurant and a rooftop bar with incredible views of the city, the Aurora Rooftop Bar. A sunset drink there is the ideal souvenir to end your visit to Vienna. Andaz Viena Am Belvedere was, without doubt, the best place to start discovering the Andaz concept by Hyatt.